15.05.–23.07.2022
"Invincible Happiness Not Just For Humans, But For All Sentient Life"
Beck & Eggeling gallery, Düsseldorf, Germany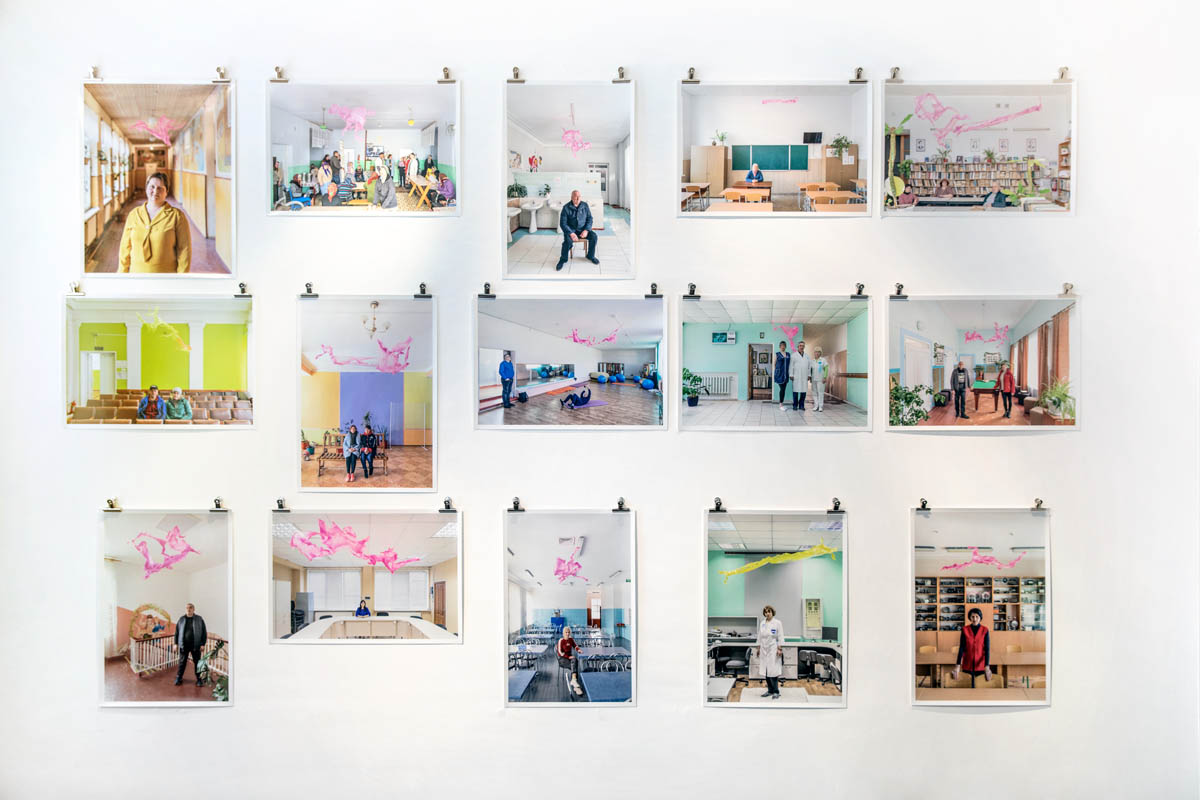 The title of the presentation appears on the one hand as a utopian evocation and yet at the same time aptly summarizes the programme of Aljoscha's artistic work. He is concerned with nothing less than the design of a world in which happiness, peace, and respect for each other are the principles of coexistence. He describes the way there with his idea of 'Bioism' - artistic manifesto and anticipatory theory of evolution in one. He sees his works as the first living beings of a new species that has overcome hatred and violence. Aljoscha is best known for his room-filling installations made of translucent acrylic, which spread throughout the exhibition spaces like the primordial mass of the new beginning. Painting, however, was at the beginning of Aljoscha's artistic career; it was from painting that he first developed his sculptural works. The 'p-landscapes' show the landscape as an organism, fantastic structures that are based on the holistic idea of 'Bioism'. With his sculptural work he transfers these entities into space. From small objects made of acrylic, which spread out like mesh on walls and the interior, to medium- and large-sized ones made of painted aluminium, which take up the formal language of the installations.
The power that the utopian potential of his art unfolds is evidenced by the photographs that will be on display in the gallery's private showroom under the title "Надiя – Project Hope". They were taken during a trip that Aljoscha and his wife Natascha made through Ukraine in March and April of this year – that is, after Russia's invasion of the country. Both were born in Ukraine, Aljoscha the son of a Russian father and Ukrainian mother, and toured their homeland under circumstances even they had not thought possible. They undertook artistic interventions in children's homes, schools, nursing homes and installed their 'Bioisms' in the rooms. For most of the remaining residents and staff, they tell us, these interventions were one thing above all: a manifestation of hope.
We will be showing a selection of this photographic documentation. There will also be a publication of the project with more details about the project.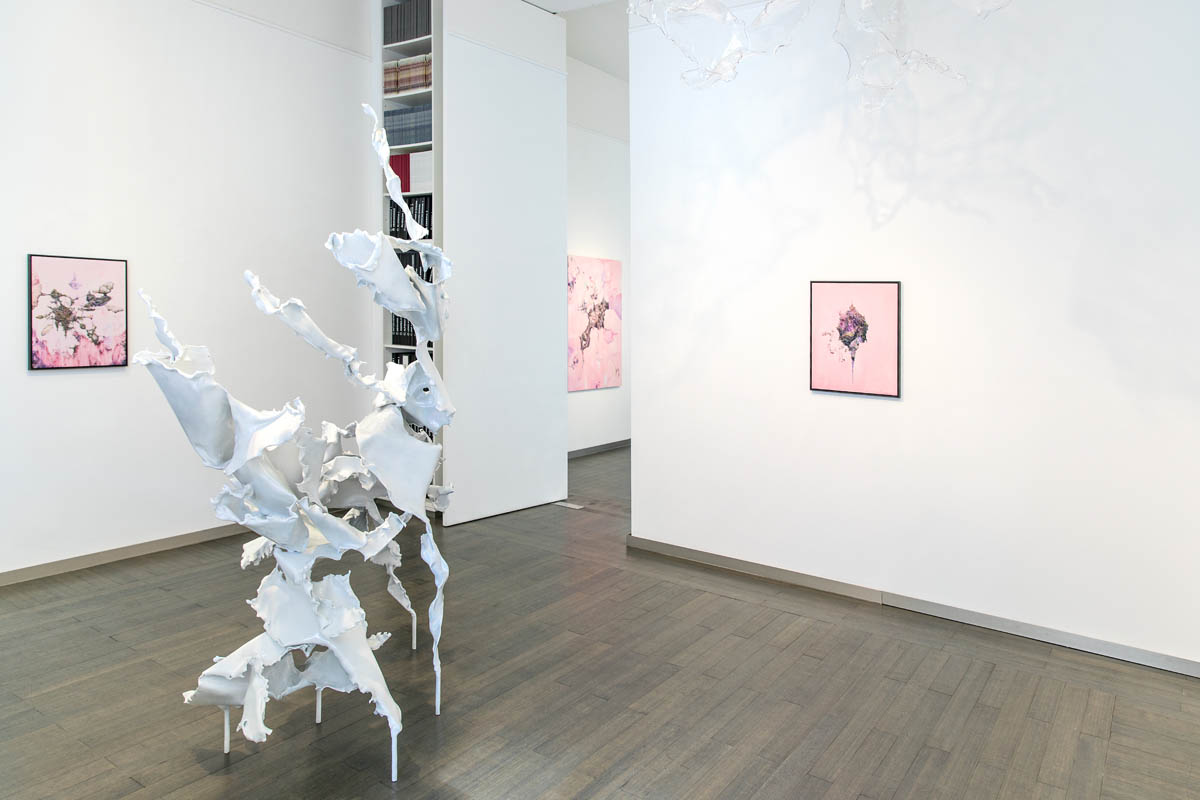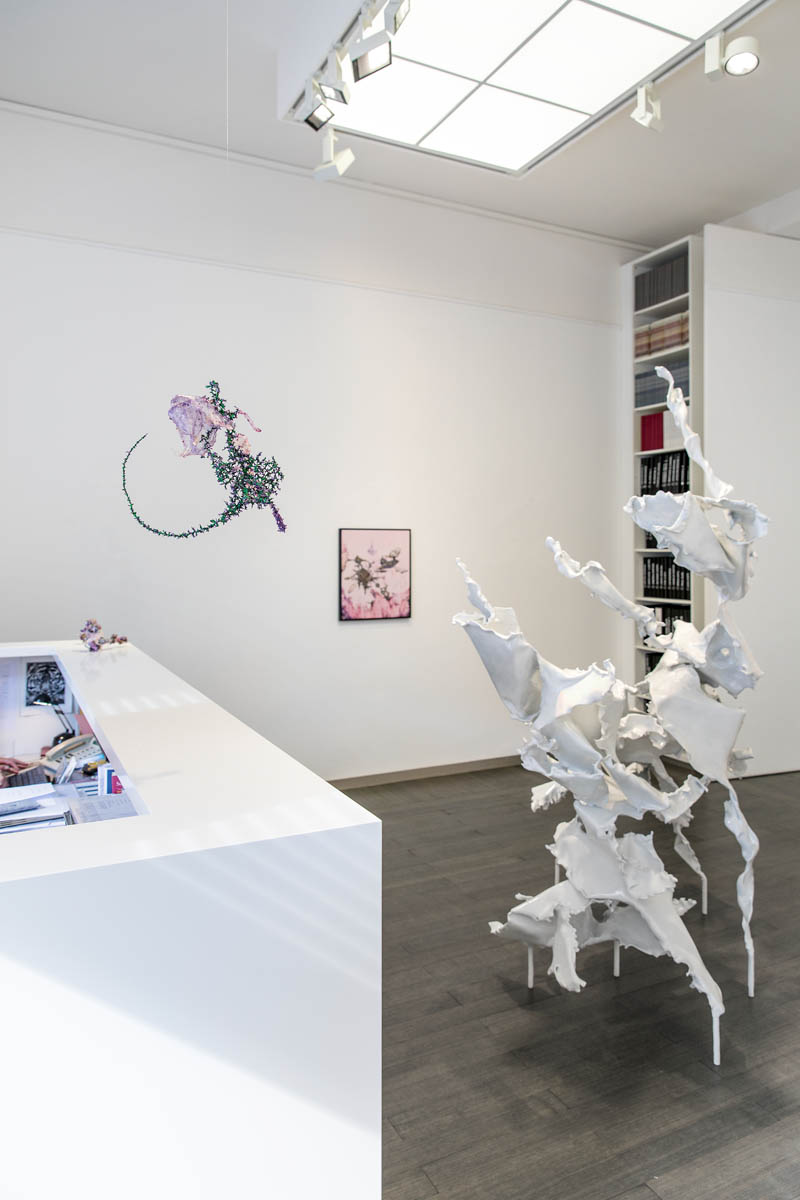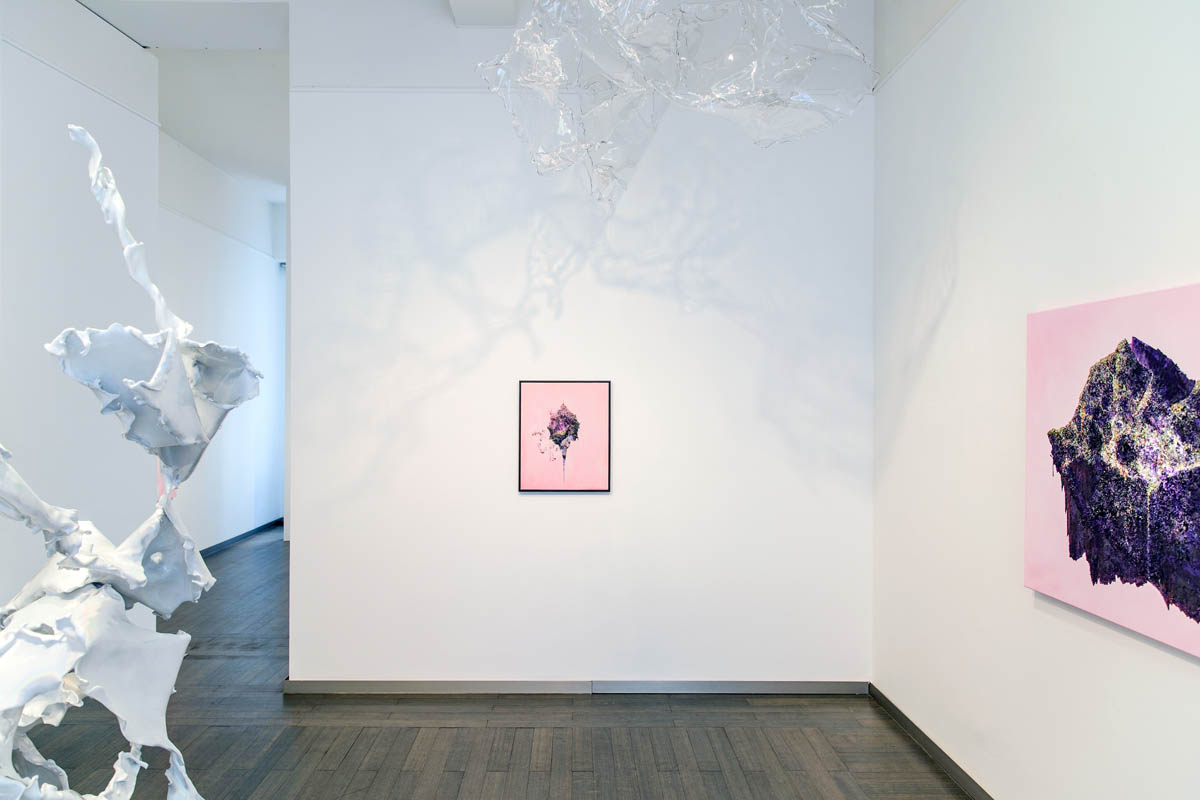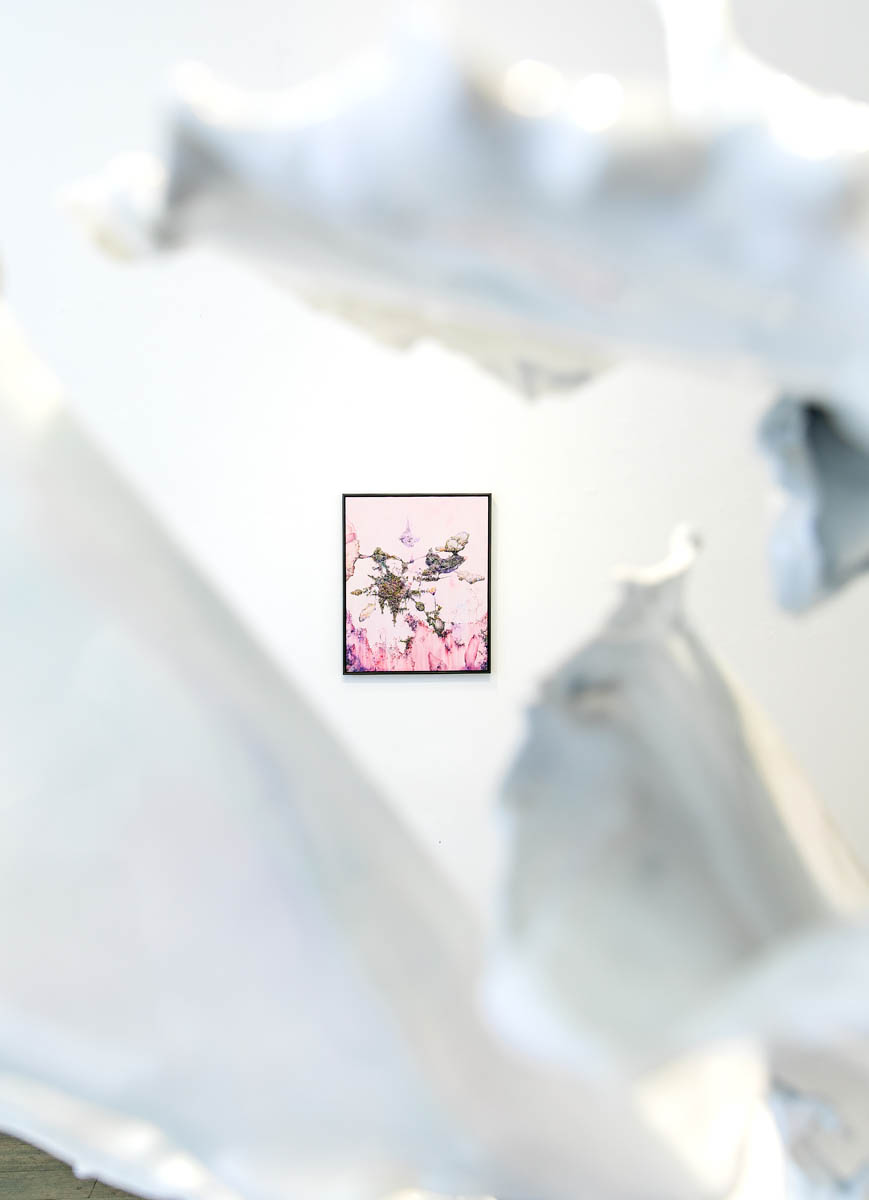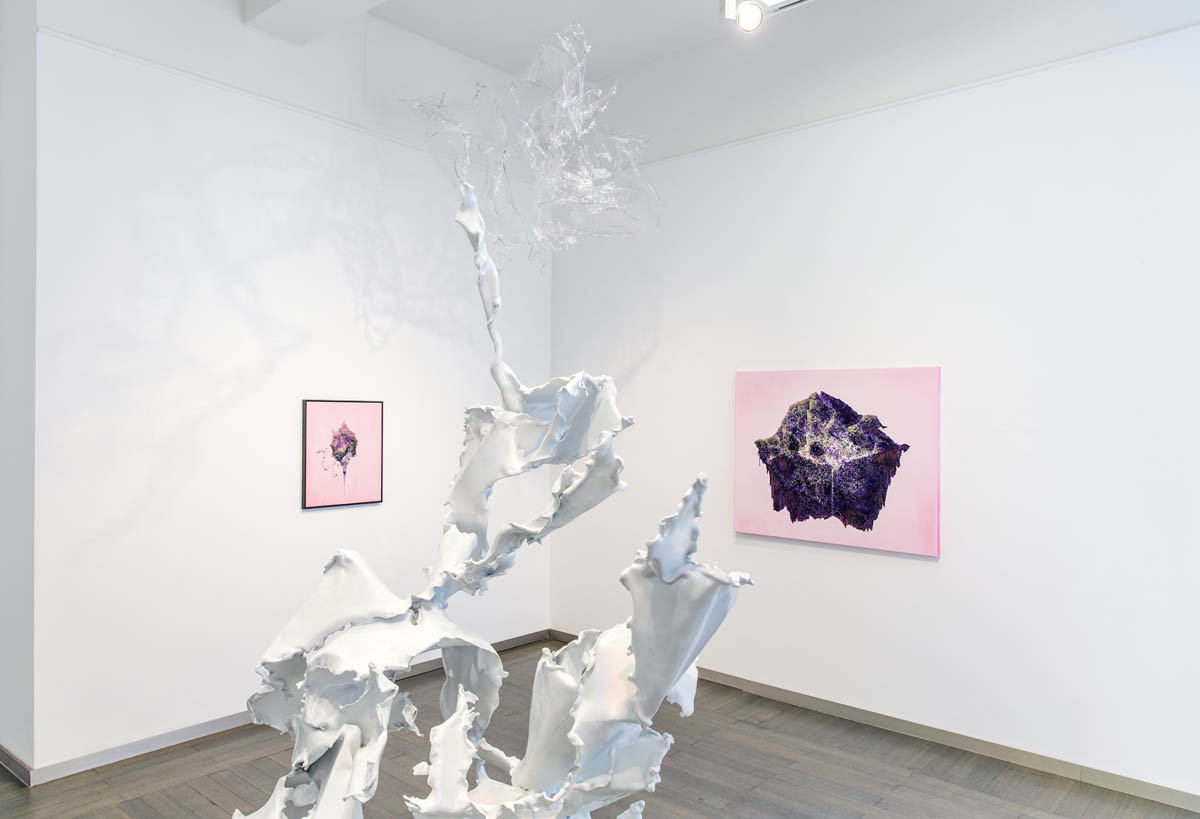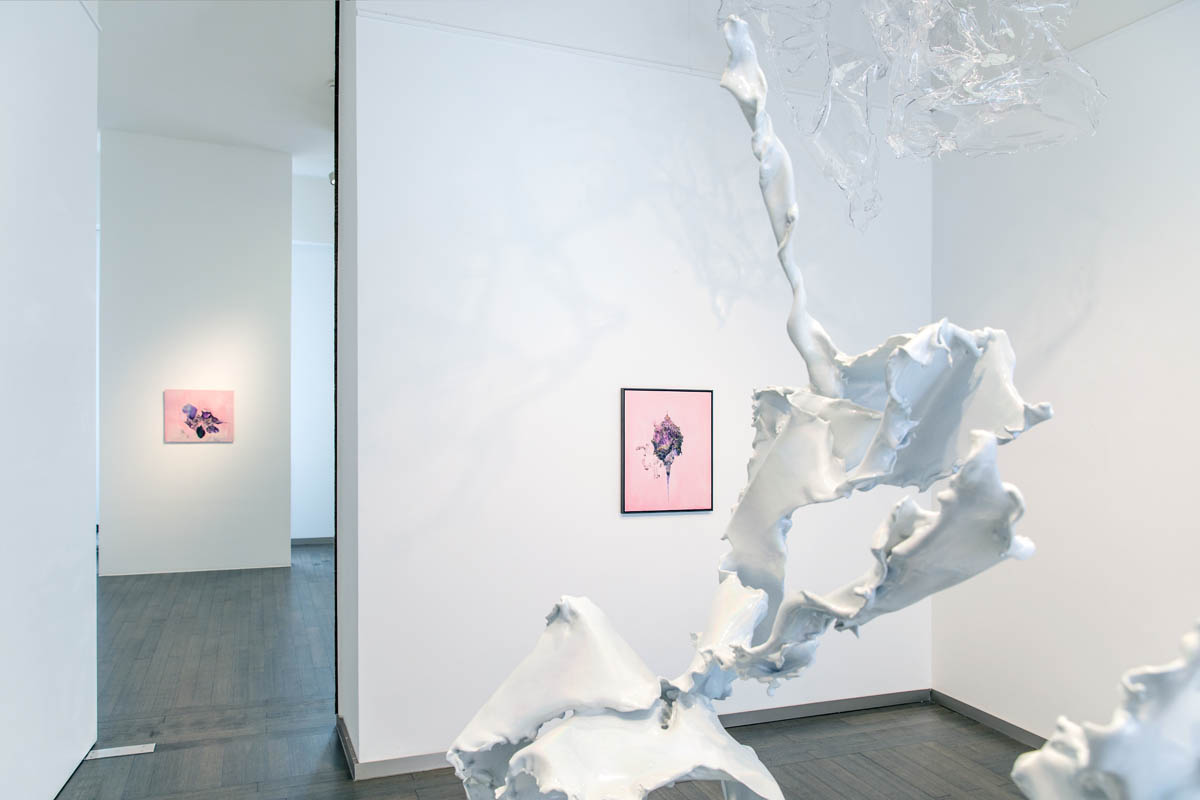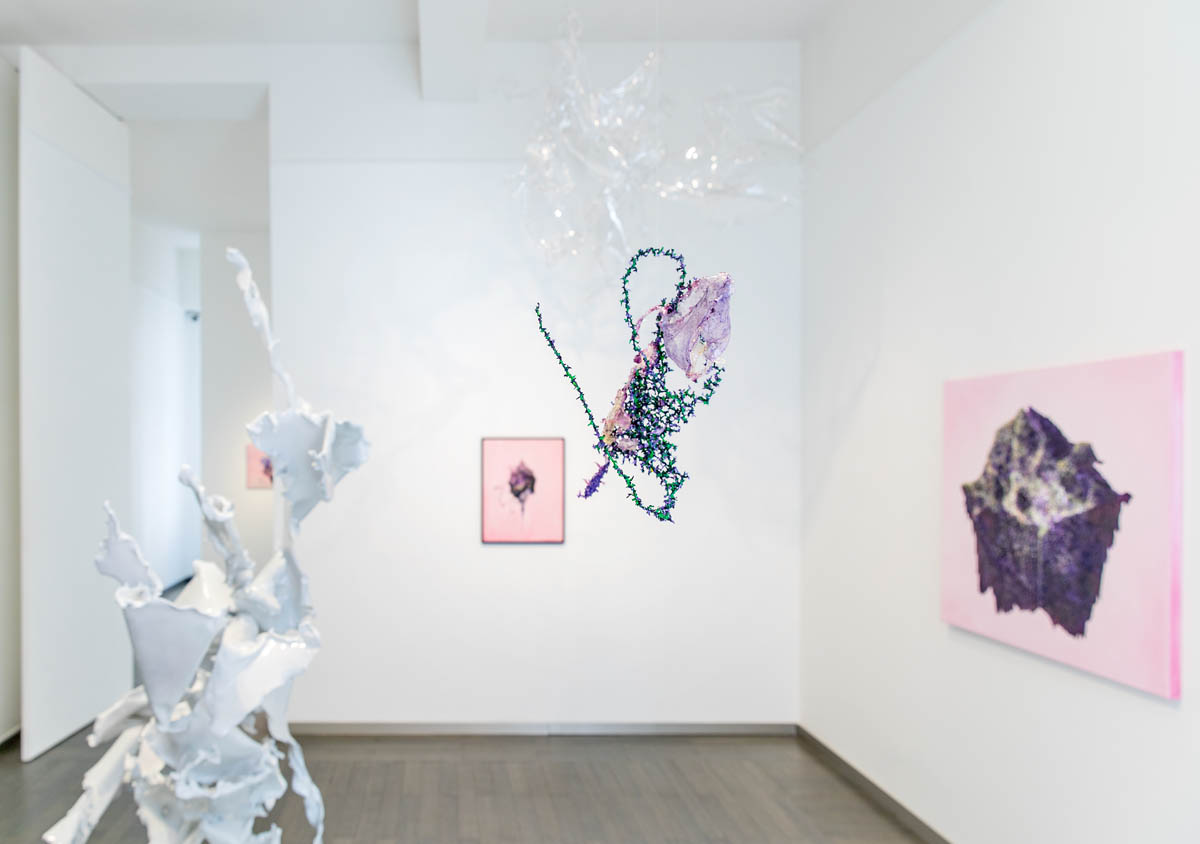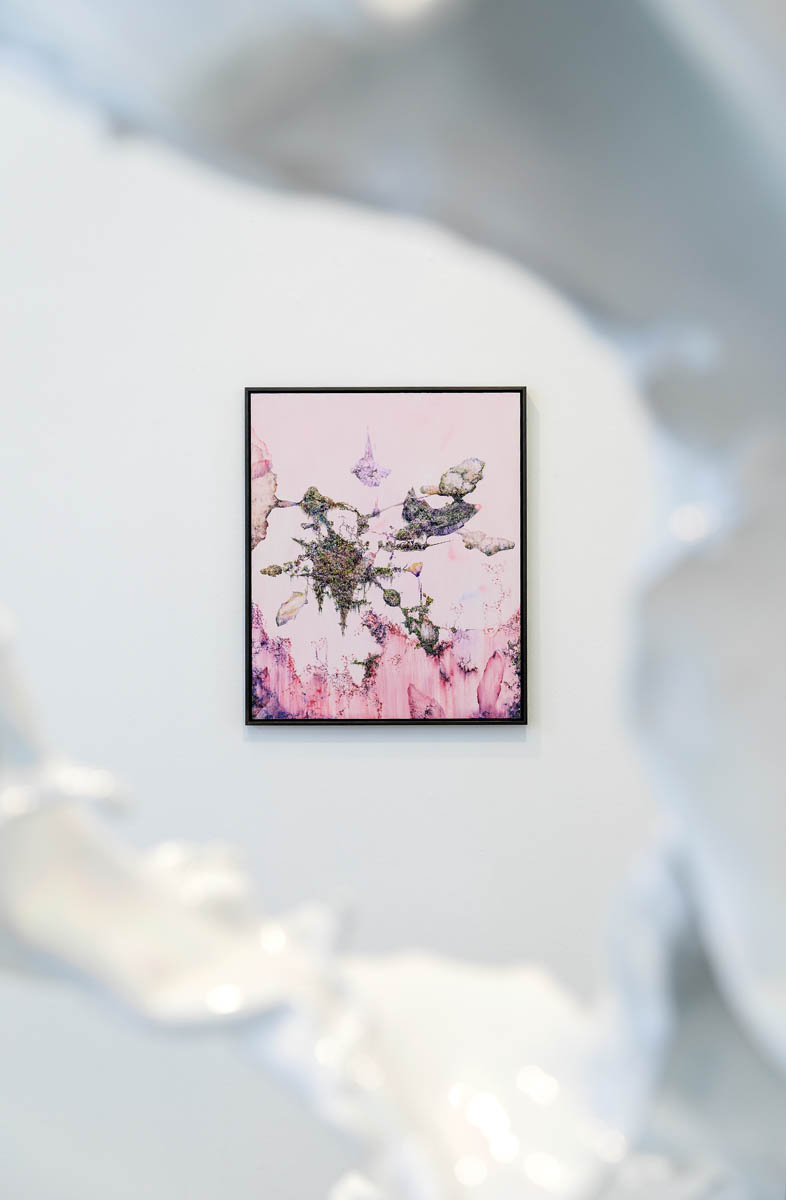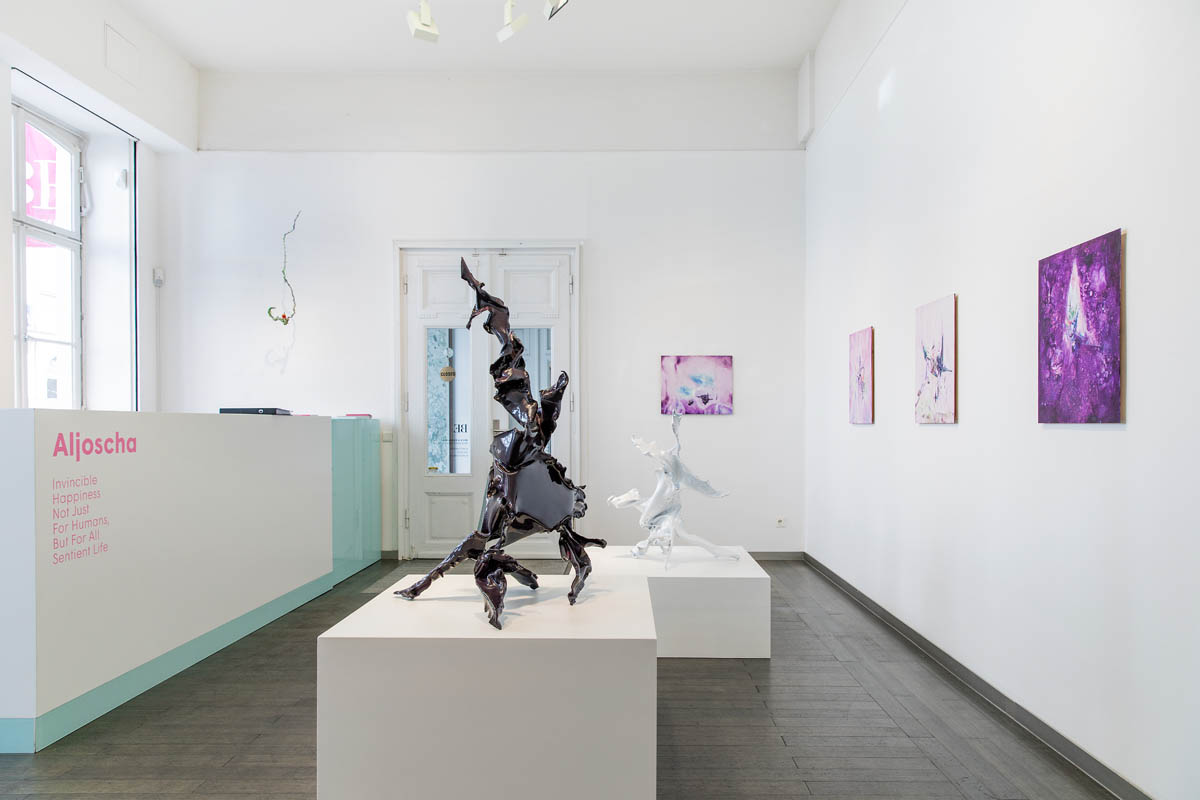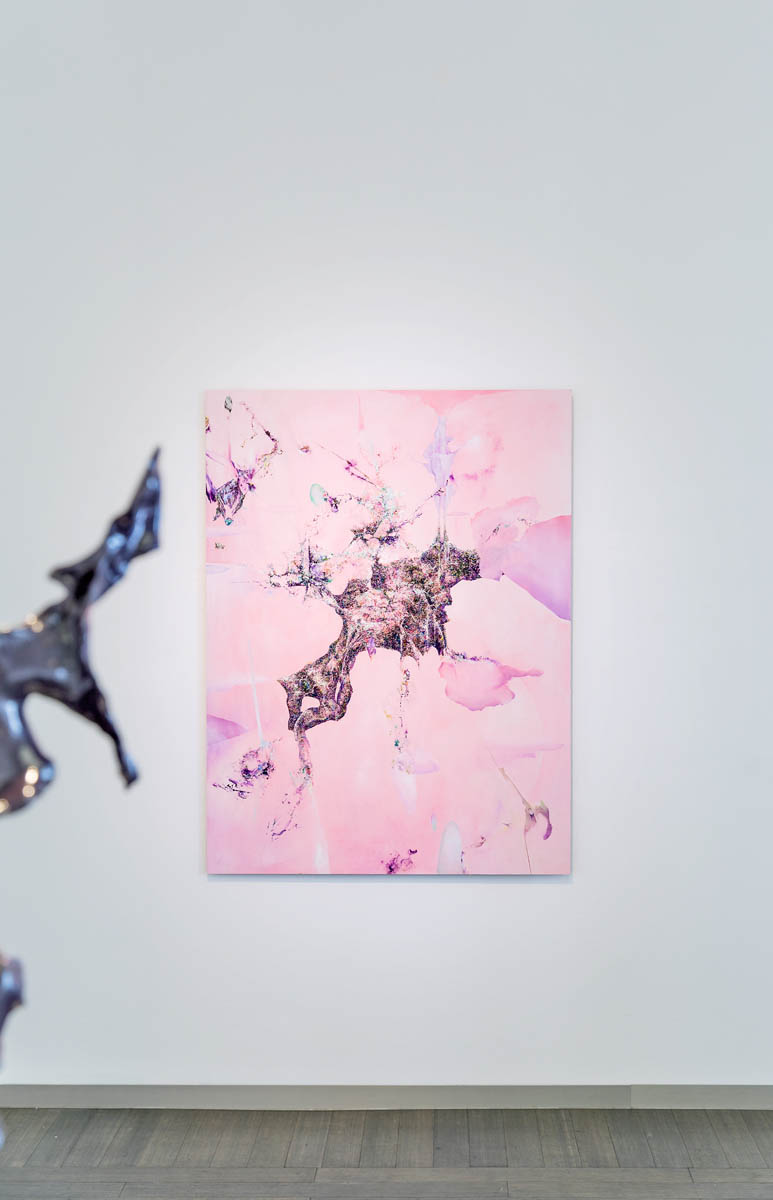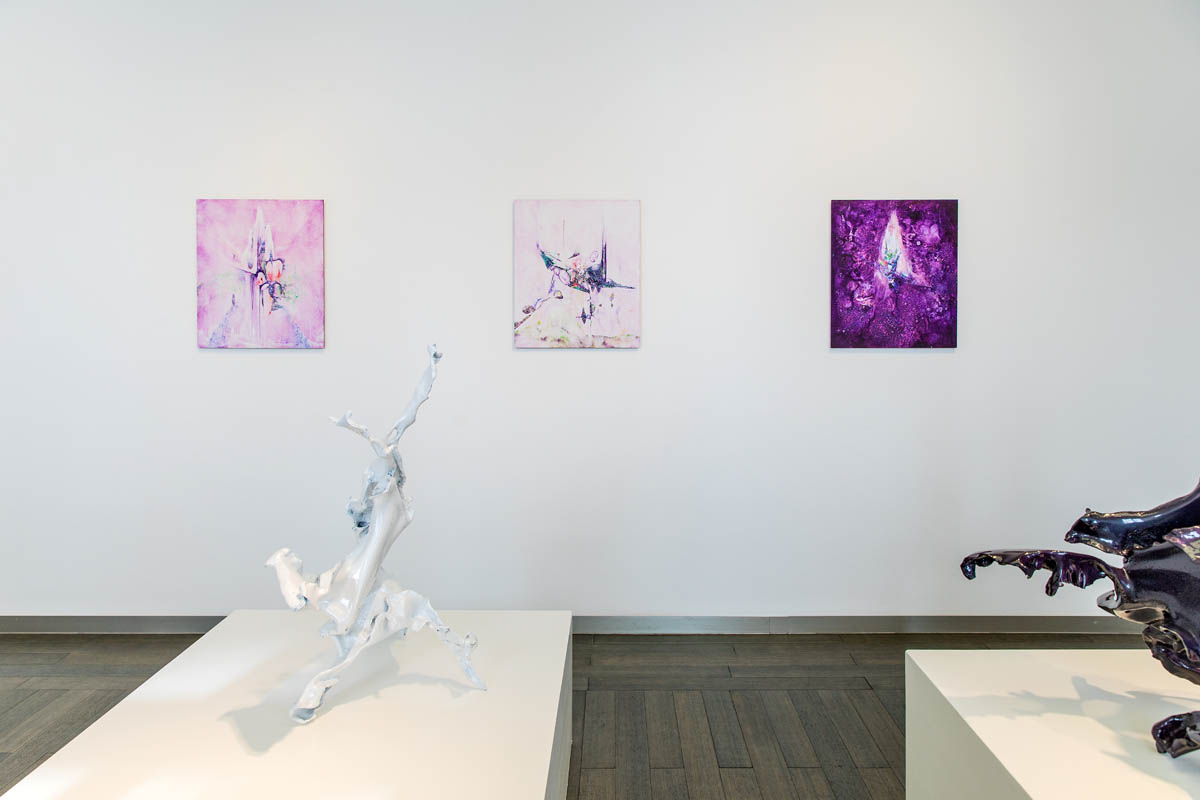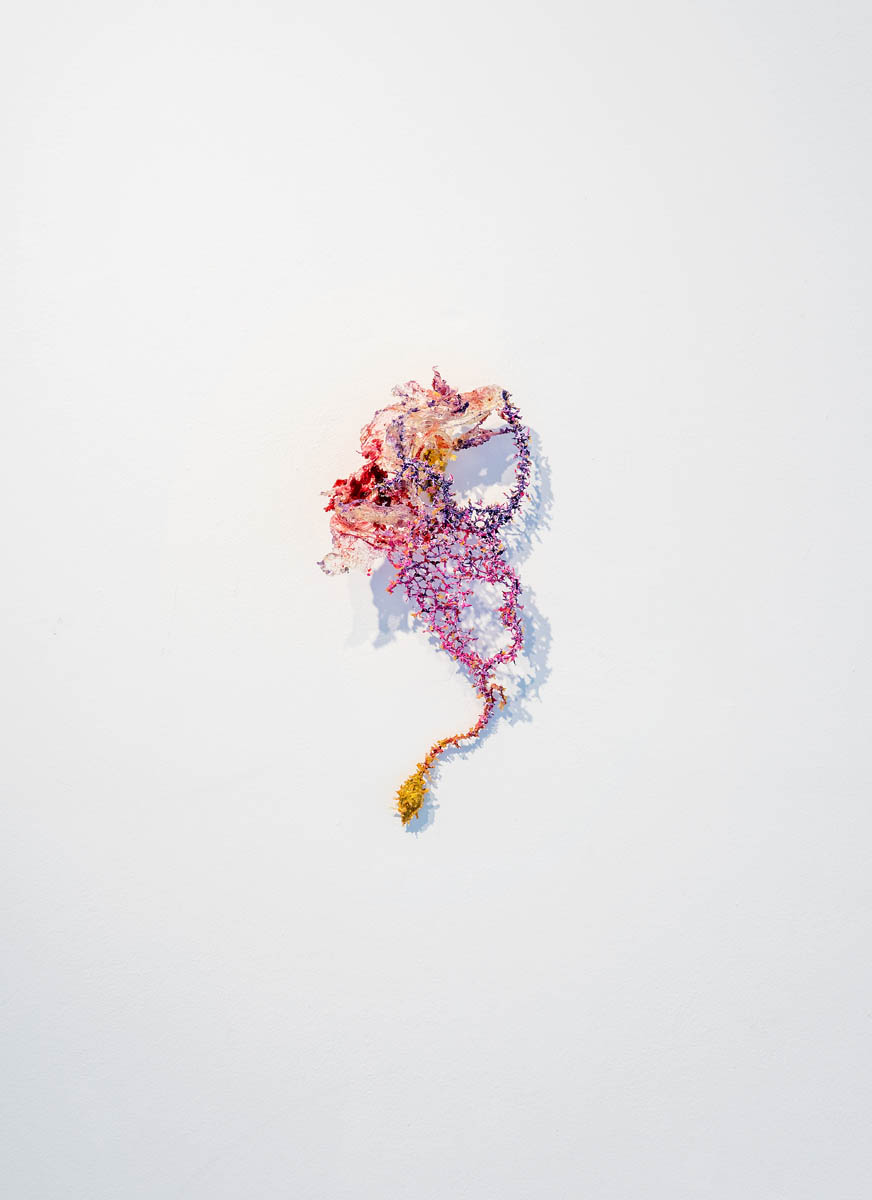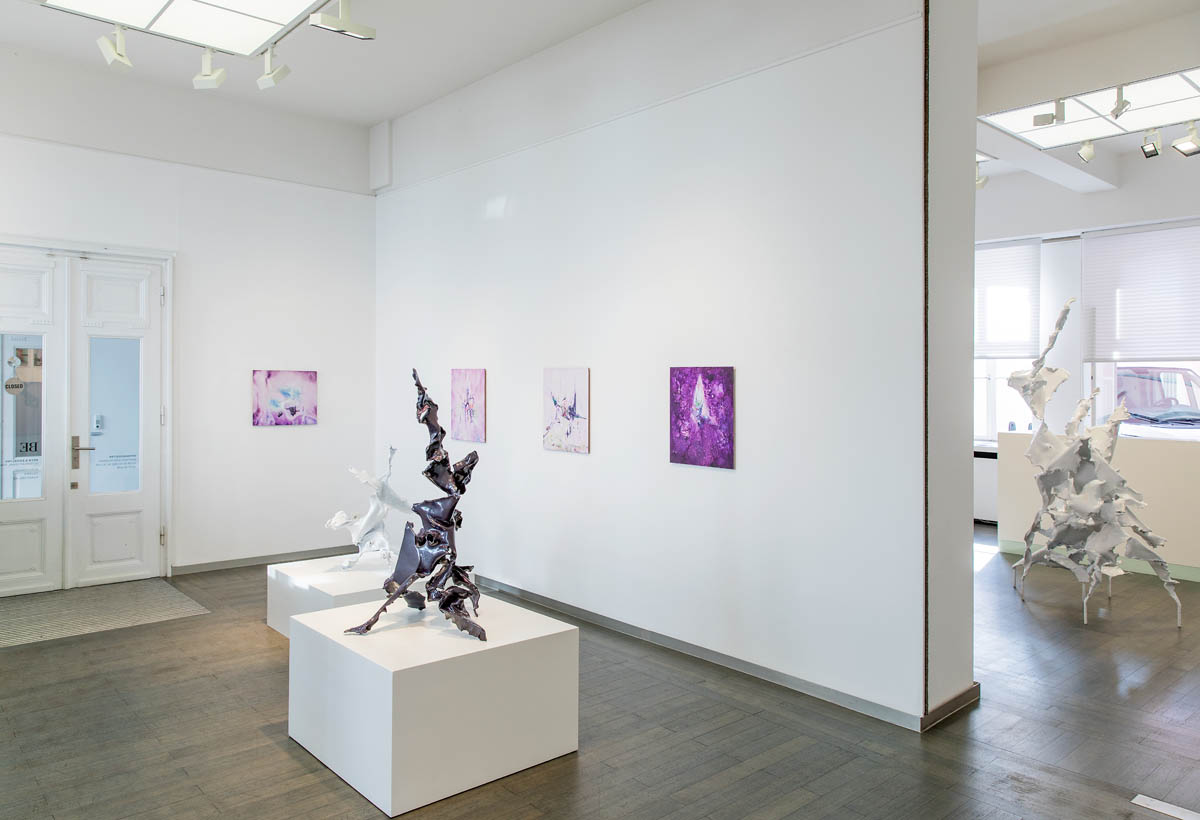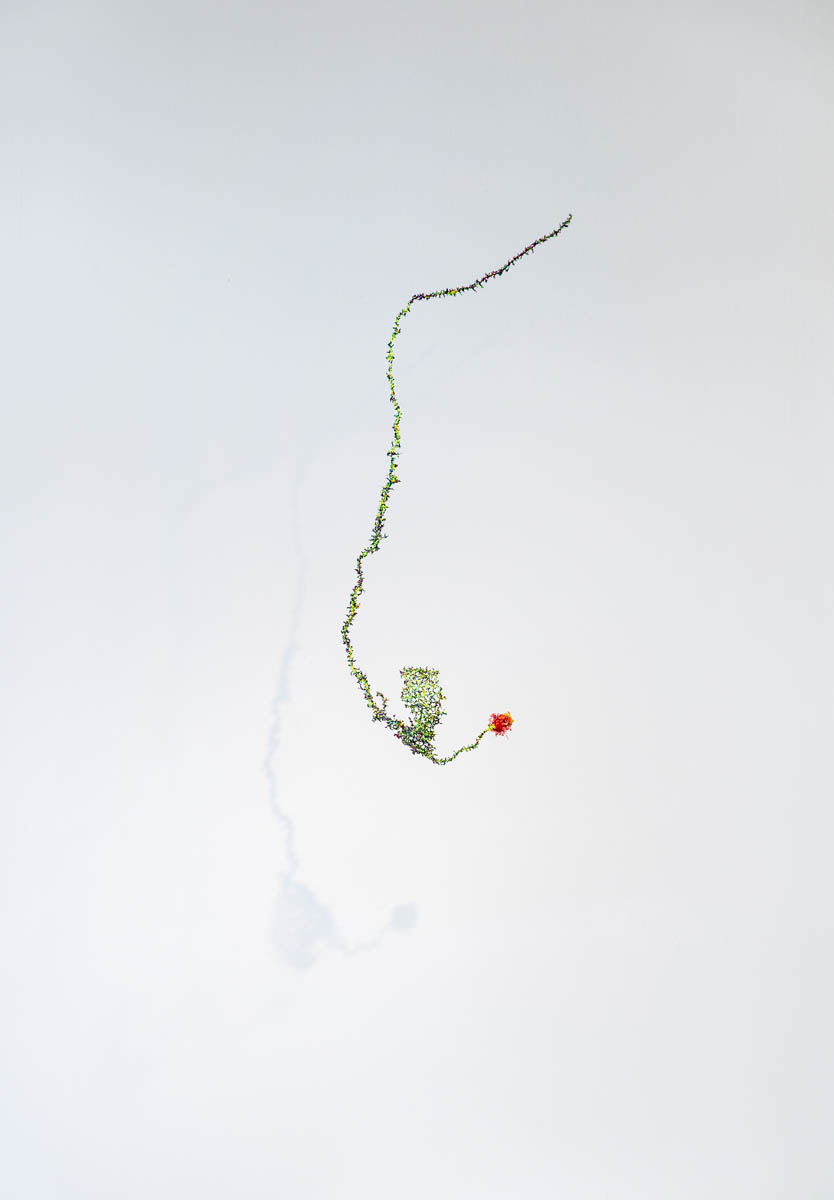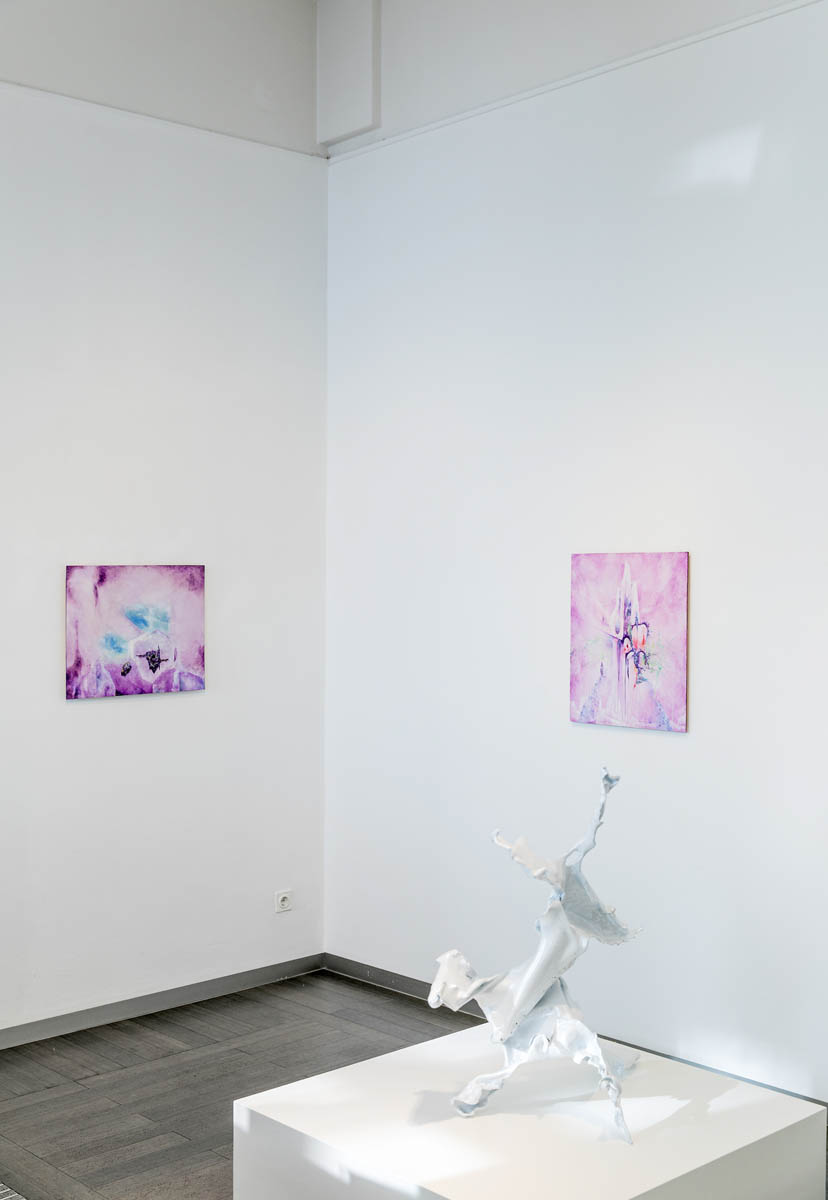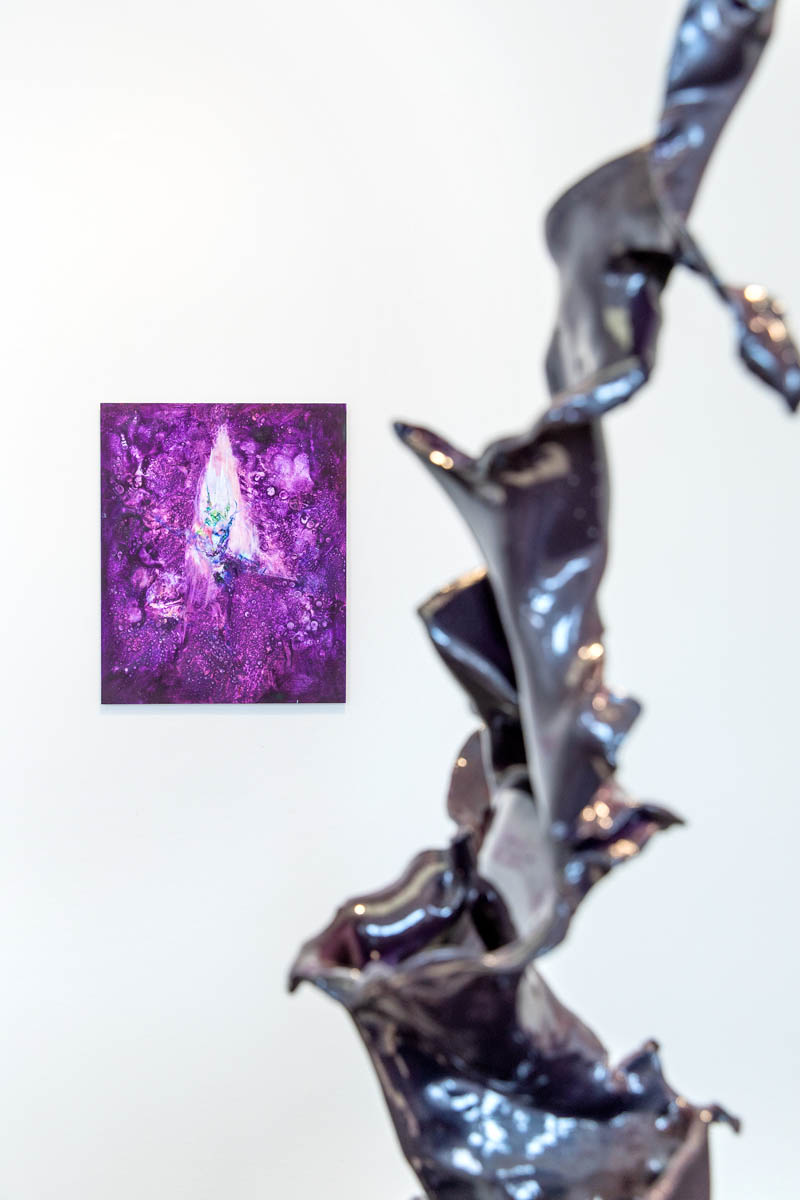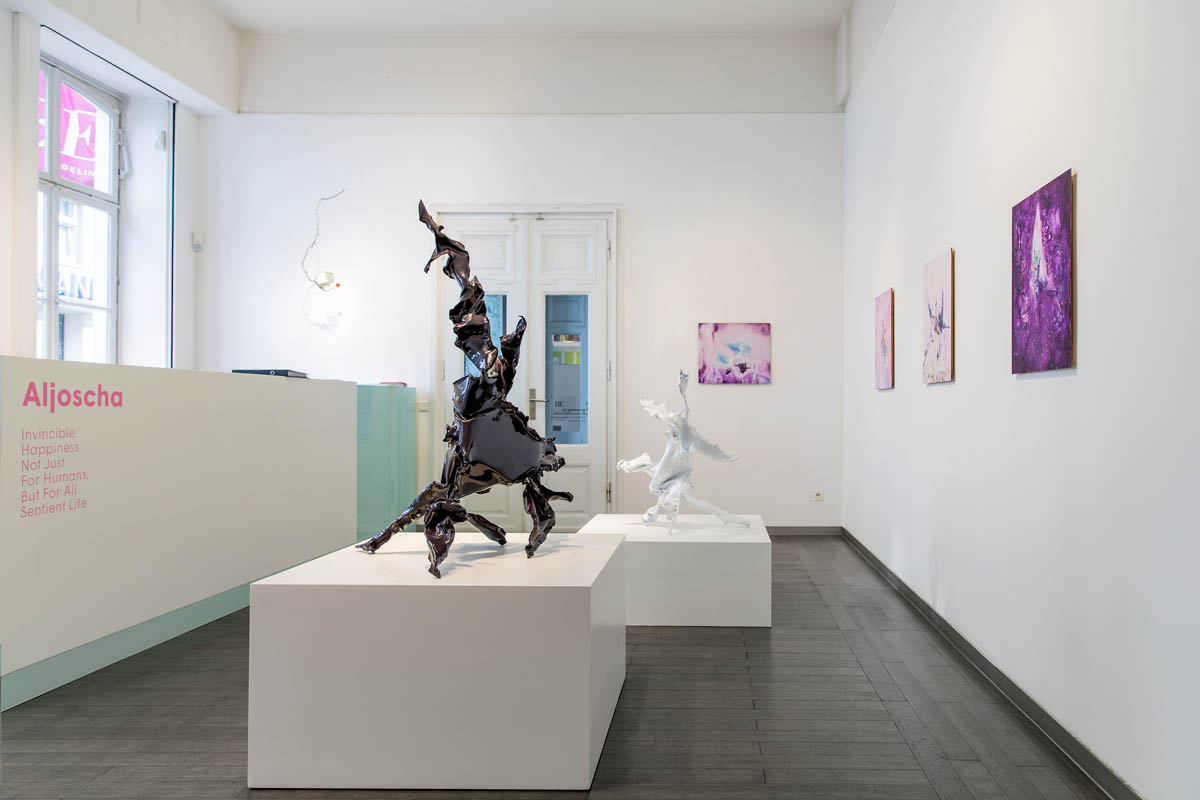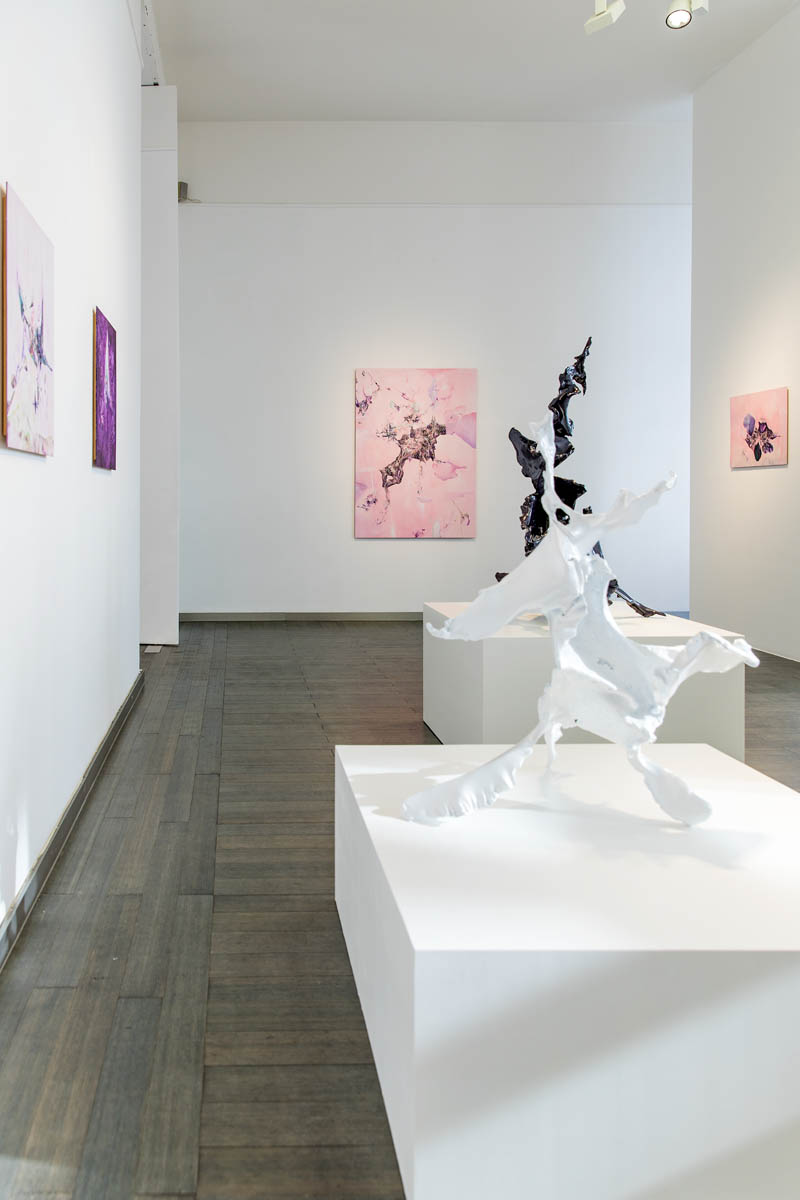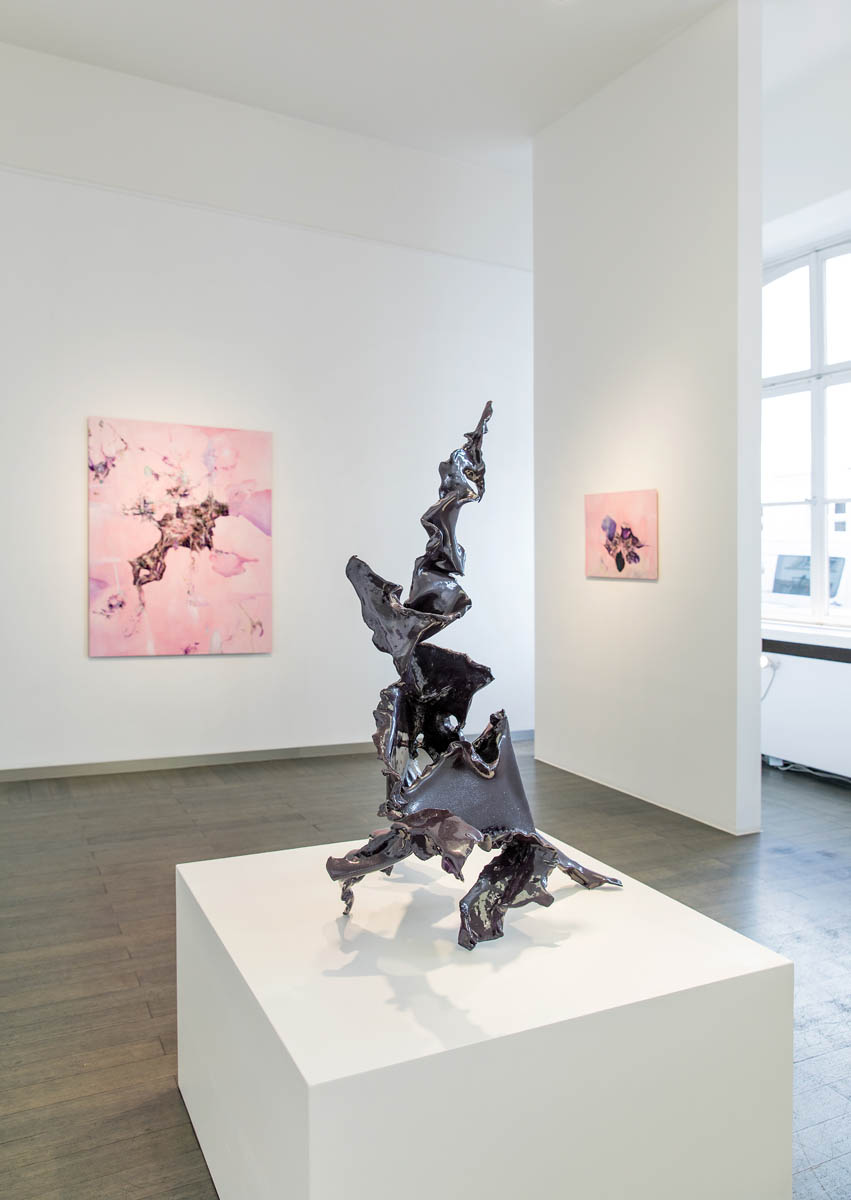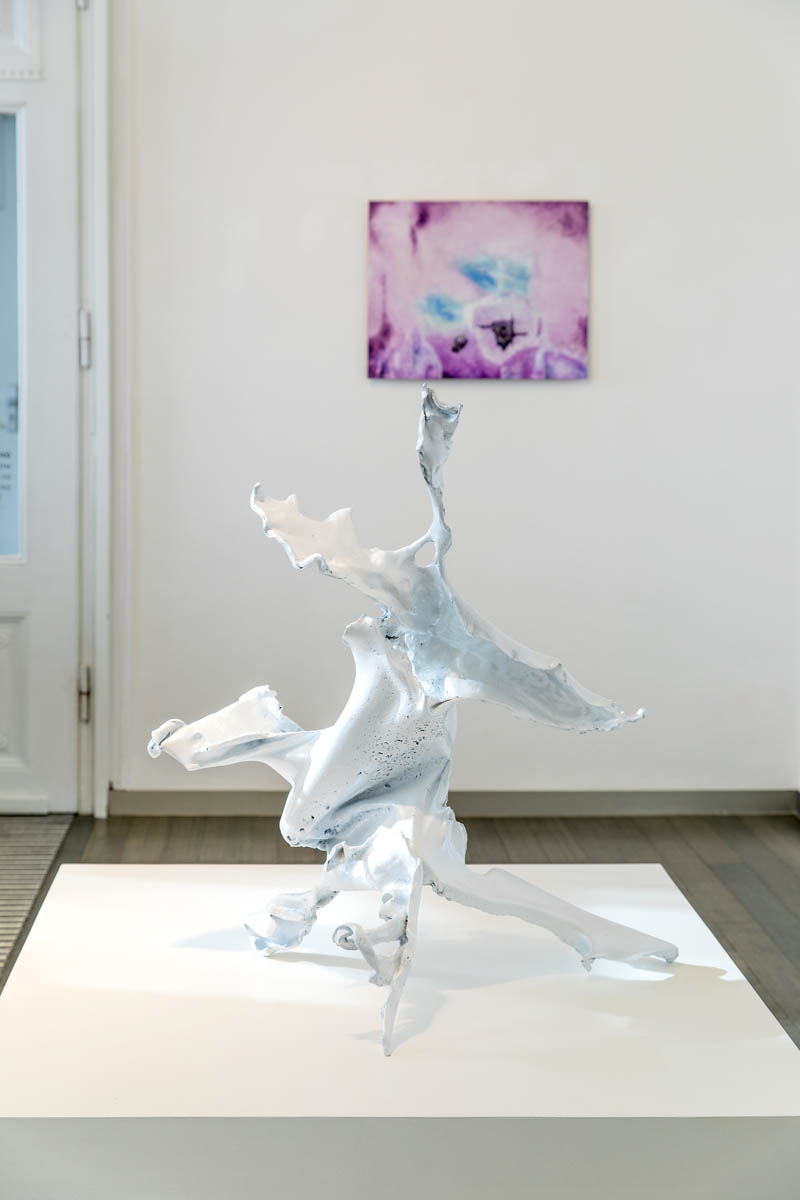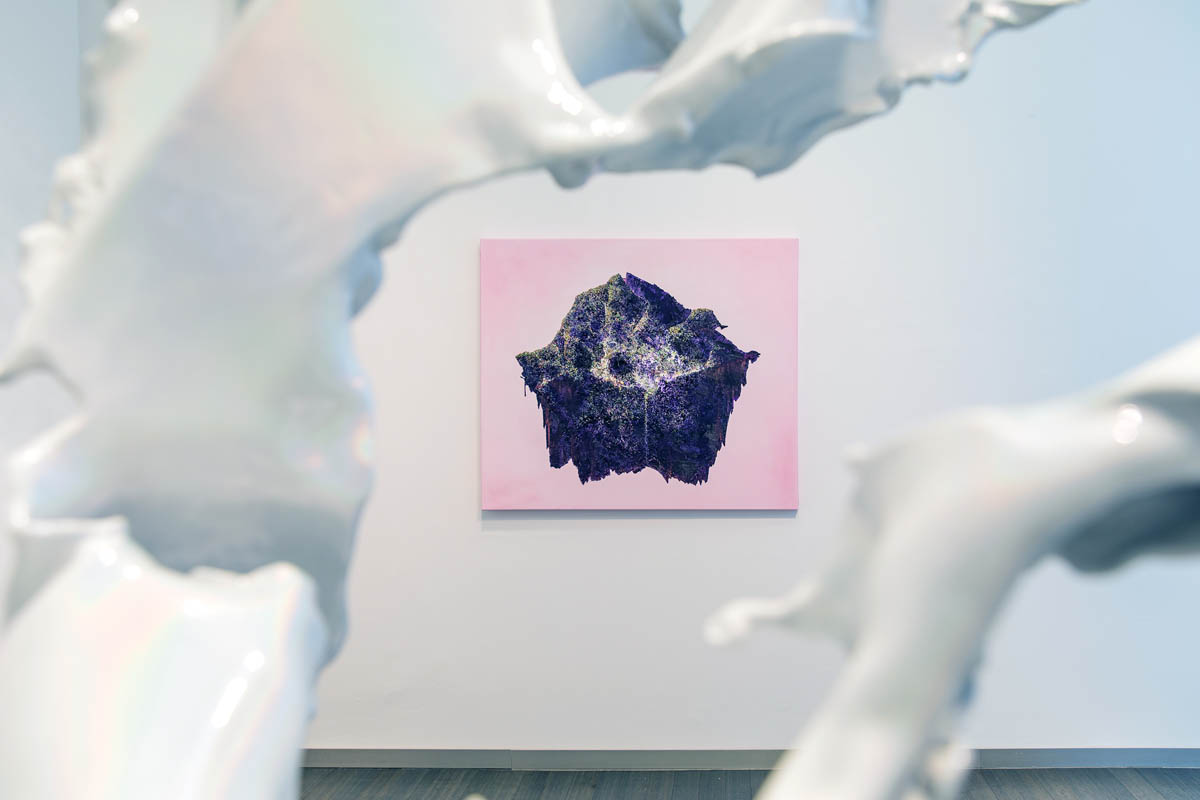 Handelsblatt: "Skulpturen in politischer Mission" >

Catalogue НАДIЯ / Project Hope / Projekt Hoffnung >