05.2019
"Bioethical Transsubstantiation II"
TEFAF, New York, USA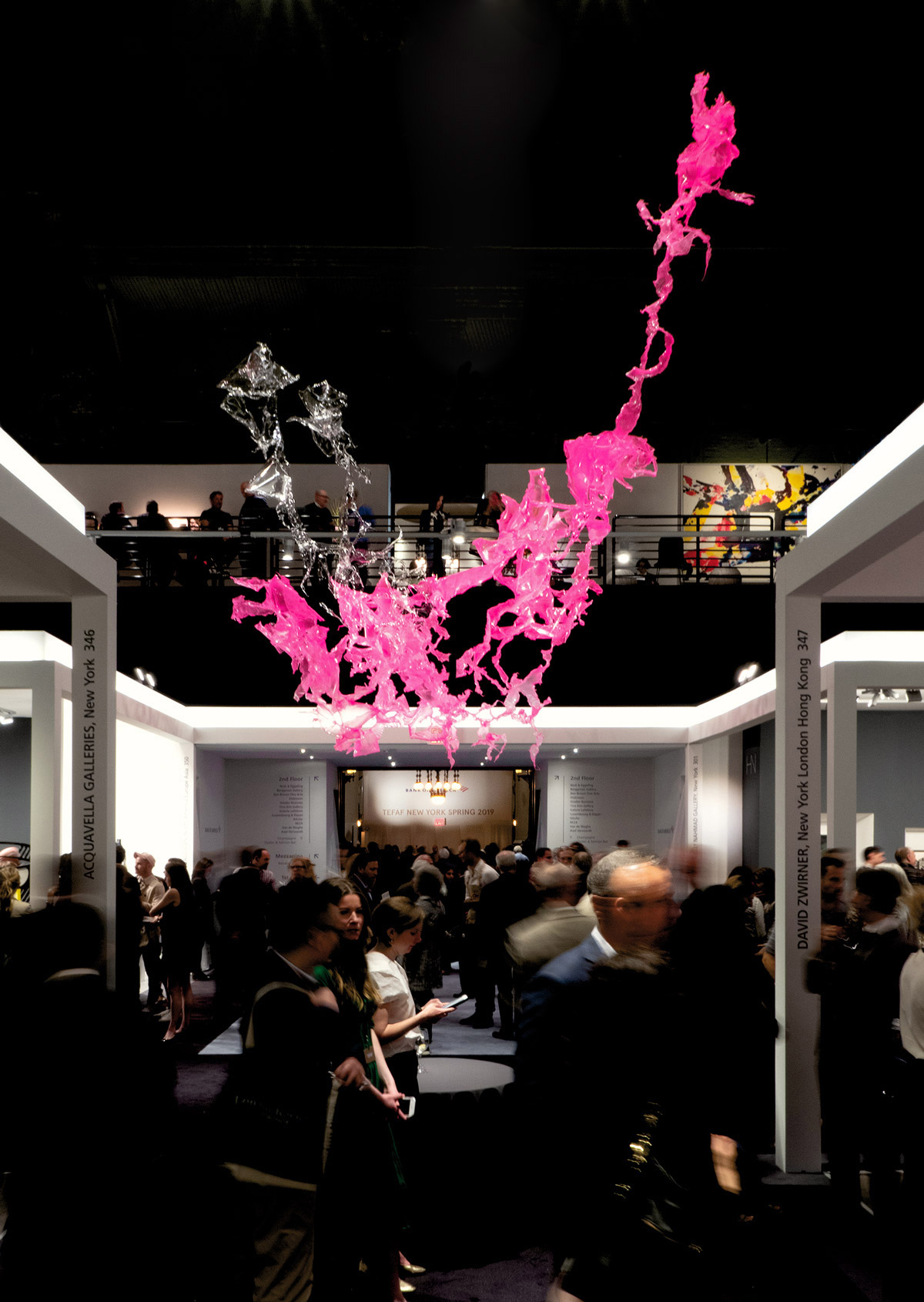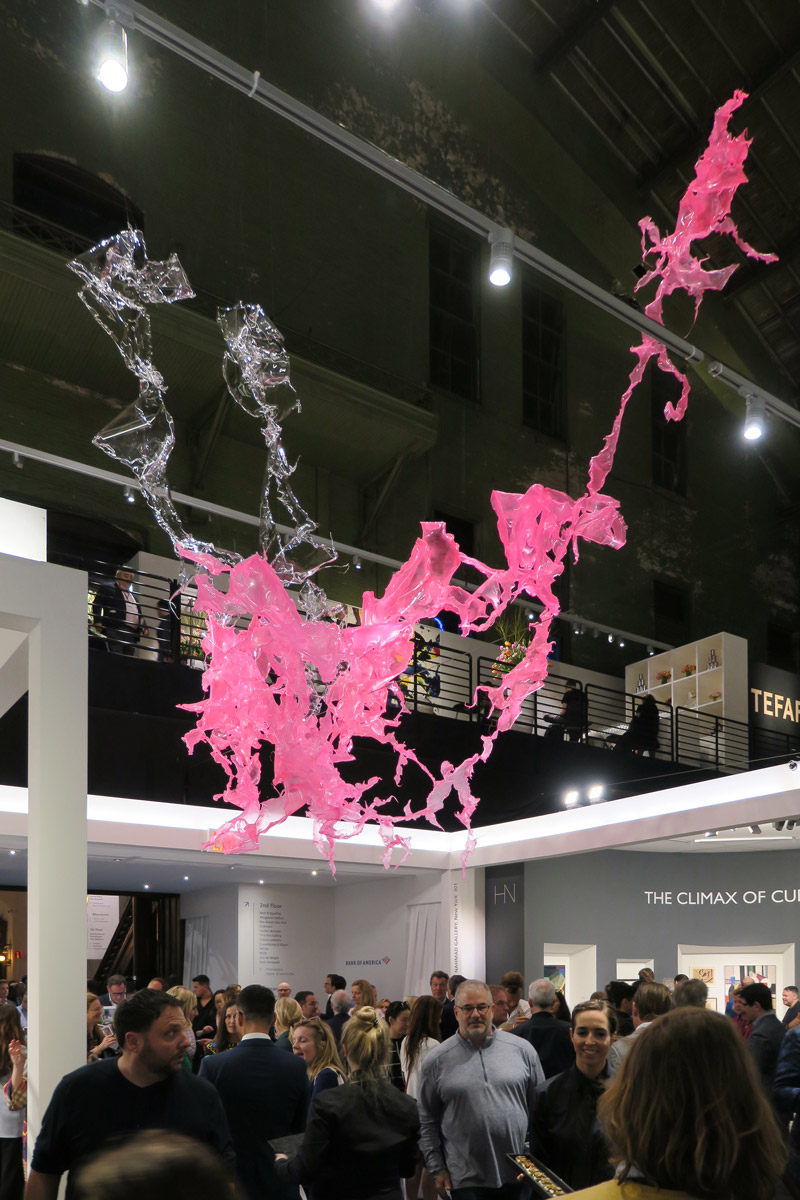 commissioned by Beck & Eggeling Gallery
A flock of 38, integrated, almost weightless and self-contained translucent sculptures unite to take the form of a super-organism, which seems to be buoyed up by an inner impulse. All objects as individual beings possess their own character and unique form. This self-organization and complexity, as in a living social entity, brings about cohesion: a prototypical community of singular individuals united as it, outstanding in relation to their environment.

The title of the installation "Bioethical Transsubstantiation II" is about transforming our relationship to the surrounding biological world, which is for us, human beings with dominating anthropocentric ideology, should be entirely rethinked. Human beings, as super-social organisms, are biologically limited to eternal dissatisfaction, searching and senseless acting. We are driven to work, no matter how absurd and nonsensical our routine and habits may be. This bioism work is a proclamation of the coming freedom through bioethical abolitionism; it is a declaration of possible future eudaemonia and beauty.
Paradise engineering is an epiphany of new bioethics.